An exciting, and totally unique "Digital Living Book" - that helps you to create a 'better normal' workspace by changing the way you train, manage, mentor and lead. It lives, breathes, changes, adapts, evolves, and grows with you, the reader, as you develop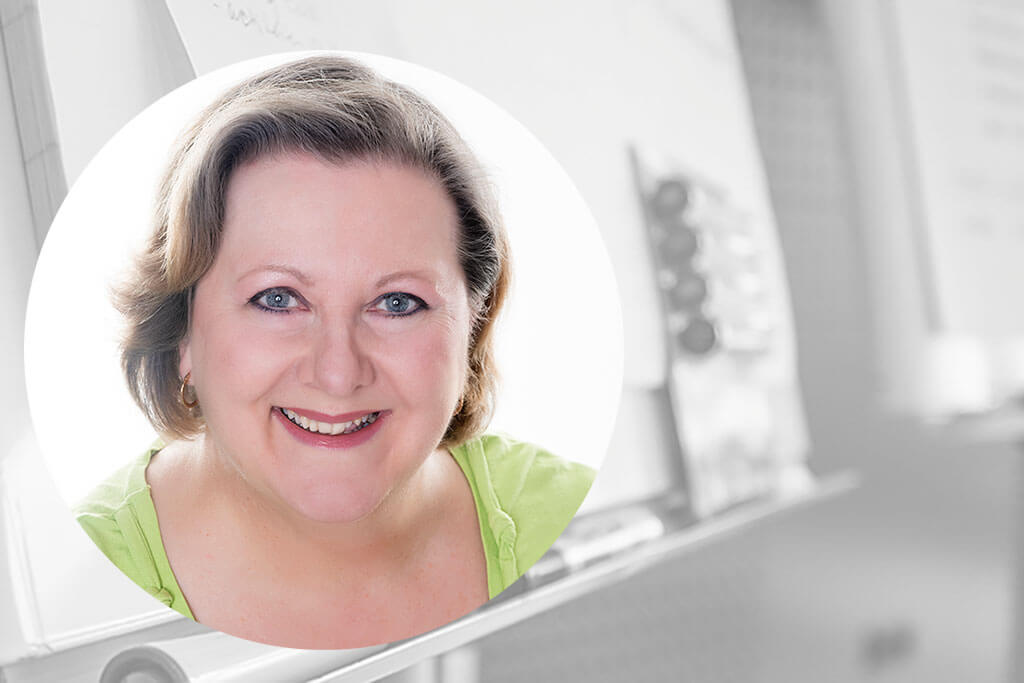 In writing this book, I've sifted through international research papers, talked to some of the key movers and shakers in this field, and reflected upon a myriad of my own experiences from working internationally across four decades. The sum total is this book. Not only is it a summary of my learning, but also of great value in helping you to support your business teams. Learn about different strategies to survive the uncertainty from the impact of the pandemic, and get practical learning guidance that – when applied – can make a difference to the way we do business in the future. We're the ones that can change the workspace, for the better, however, to do so we need R.E.A.L. action and 'Empathic Learning'.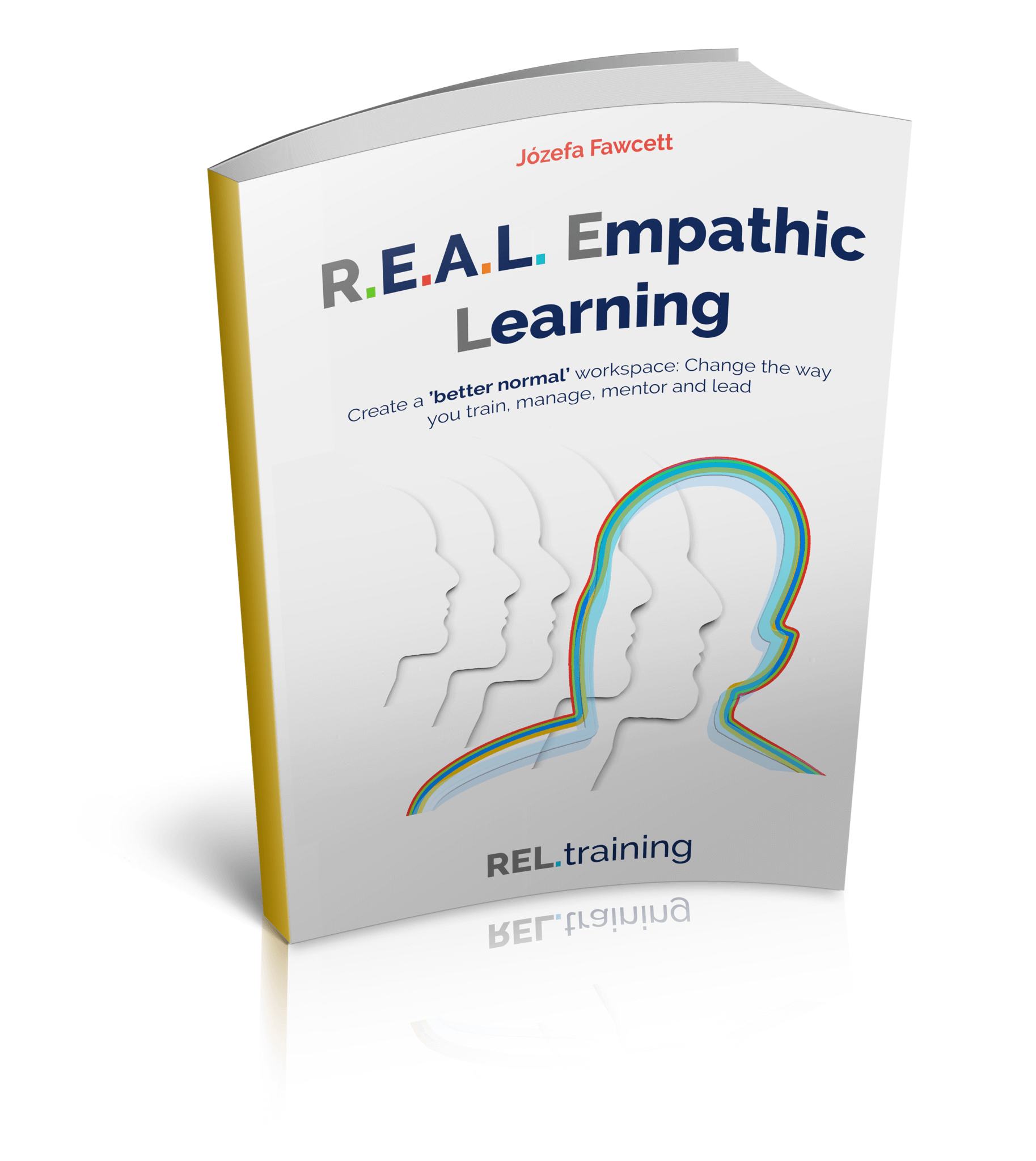 Please complete form below to go onto waiting list for discounts on other JFI Store online courses and advanced notice of forthcoming books
Alongside all of the valuable content in this book, I am also giving you 4 additional pieces of learning content - none of which are available for individual sale.
A workbook with 10 downloadable tools that you can use to embrace R.E.A.L. Empathic Learning in your workspace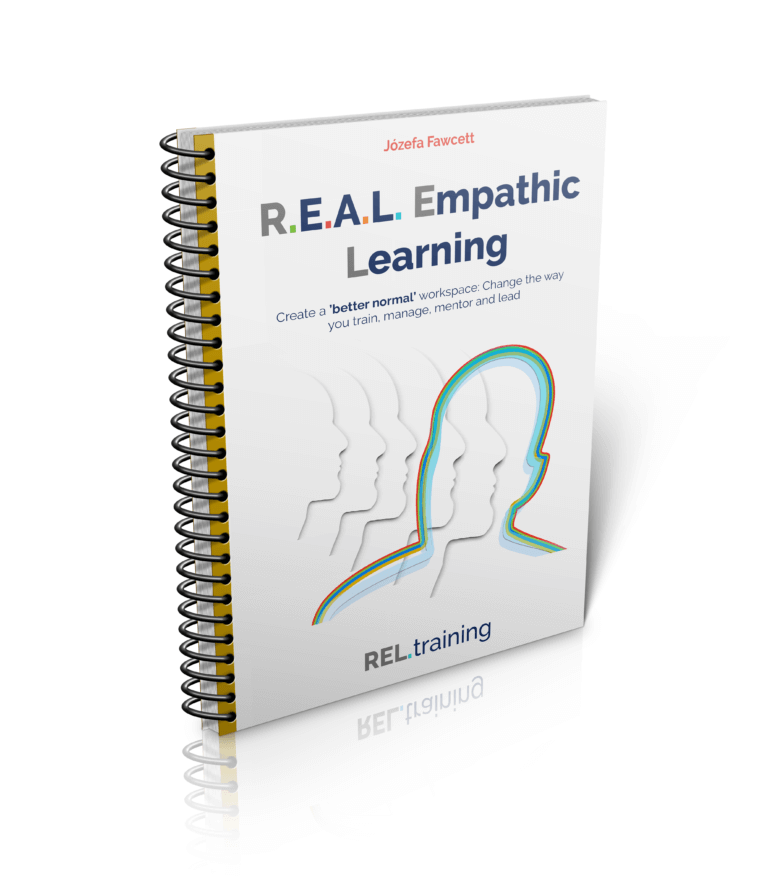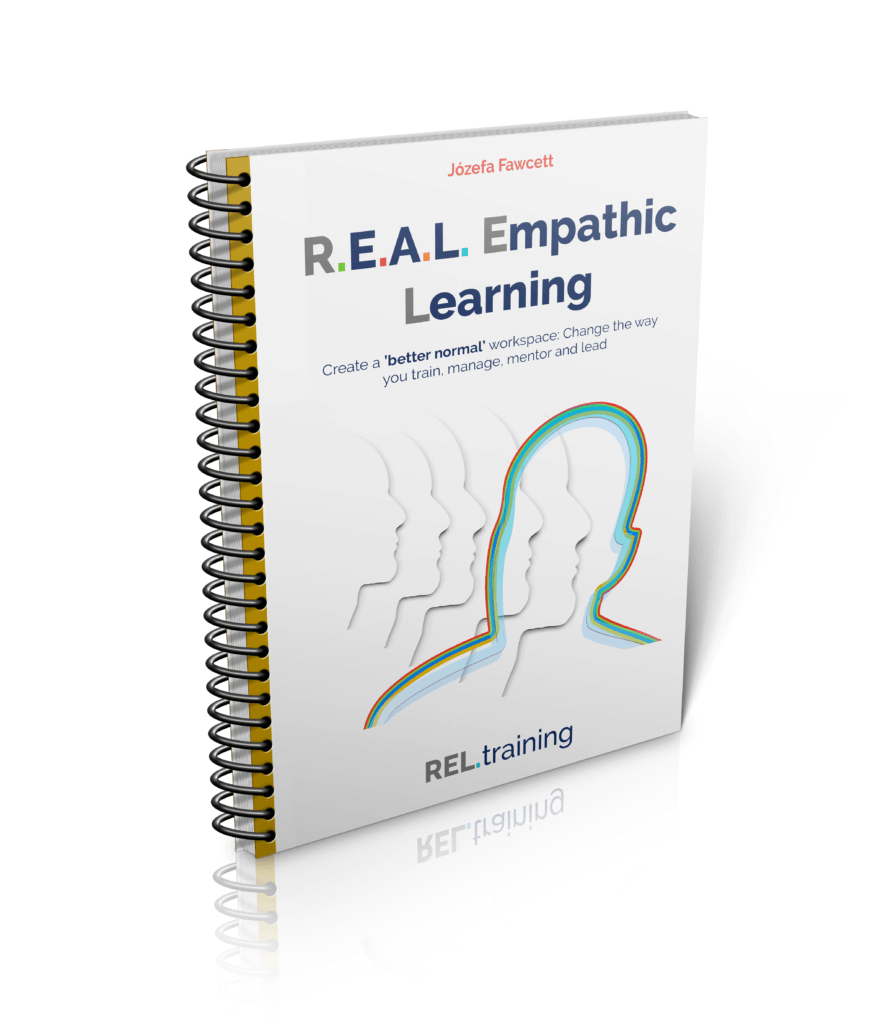 6 online micro-learning courses to compliment each of the sections. With these you'll take the content even further, and stretch your mind to lots of different possibilities that can be used in your workplace today, and more importantly, in the future.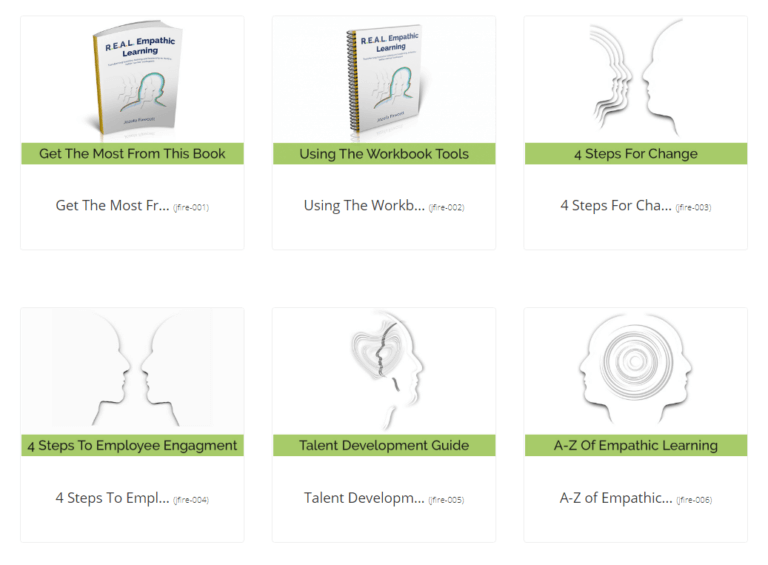 CPD Points to add to your professional development portfolio. No other book gives you CPD points for reading it, but this one does. Only one catch. You have to complete the 'Empathic Learning Moments' at the end of each section.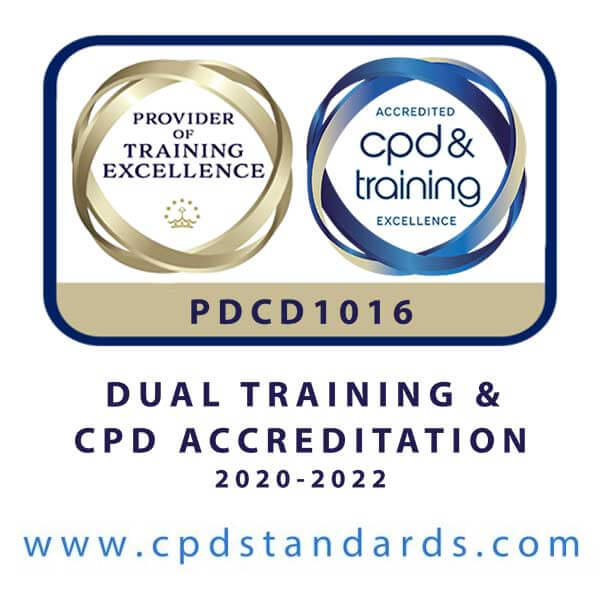 LIVE support from me in my unique Action Learning Lab join at least ONE Lab to share your learning and earn CPD points.
First LIVE Action Learning Lab is in September 2021
Get your CPD Empathic Learning Certificate here
If you have attended a presentation or master class with Józefa Fawcett, then you'll be able to claim CPD points (accredited by CPD Standards Office, UK). Download the English version of the CPD Learning Evidence document or use the links below for your chosen language, complete it with your key learning insights, and return it by email to: