An exciting, and totally unique digital living book!
Living because it lives, breathes, changes, adapts, evolves, and grows with you, the reader, as you develop, and is updated each year to reflect the changing times. 
As you flip through the digital pages, you'll discover how to create a 'better normal' workspace than the one you have now by adapting and changing the way that you train, manage, mentor and maybe even lead others at work.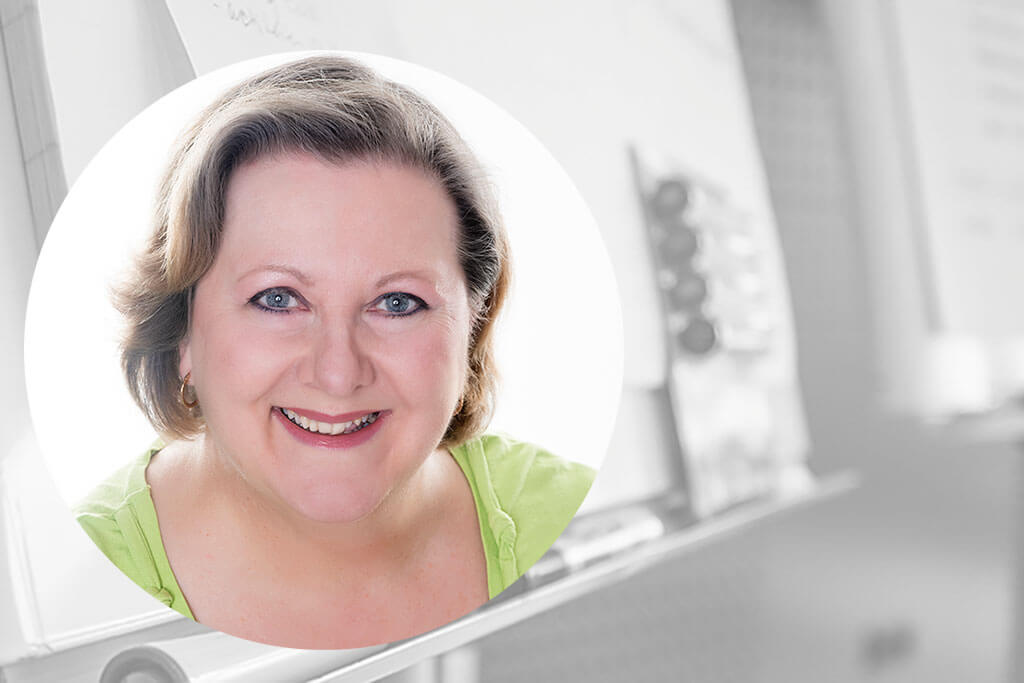 The terms R.E.A.L. Empathic Learning™ and R.E.A.L. Adaptive Humans™ are concepts developed by Józefa Fawcett, 2021-2024
In writing this book, I've sifted through international research papers, talked to some of the key movers and shakers in this field, and reflected upon a myriad of my own experiences from working internationally across four decades. 
The sum total is this book. Not only is it a summary of my learning, but also of great value in helping you to support your business teams. Learn about different strategies to survive the uncertainty from the impact of the pandemic, and get practical learning guidance that – when applied – can make a difference to the way we do business in the future. 
We're the ones that can change the workspace, for the better, however, to do so we need R.E.A.L. Empathic Learning™ and take real action.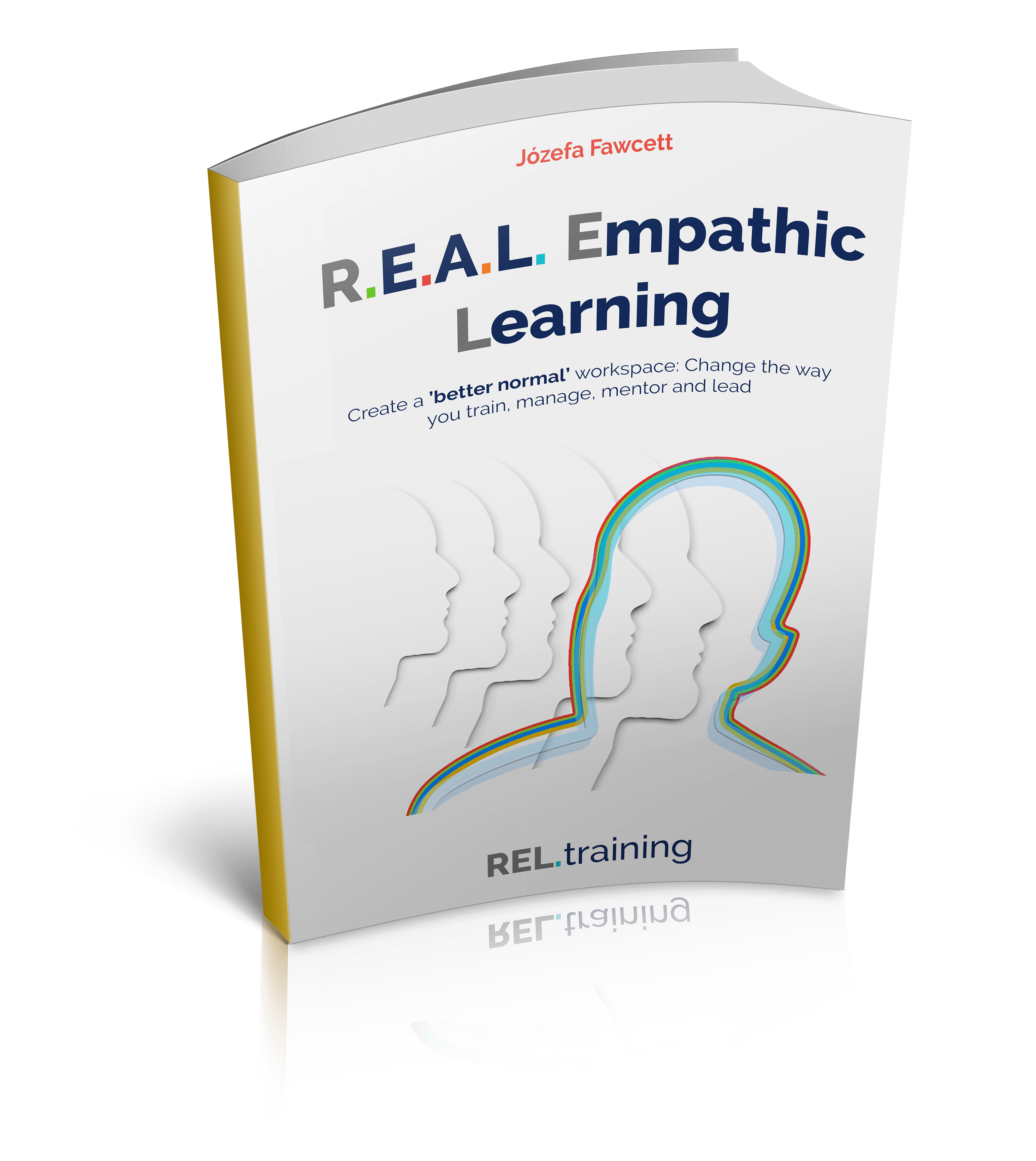 R.E.A.L. Empathic Learning™  the book is offline right now as it is going through its' annual update and will be back and available online very soon. Complete the form below to get notified as soon as it is available. New for 2024, is the production of 4 additional "How To…" books that will take you deeper into the concept of R.E.A.L.™ and allow you to work towards creating a better normal workspace.
In production is some support material to help you get the most from the book ~ available in 2024.
A workbook with 10 downloadable tools that you can use to embrace R.E.A.L. Empathic Learning™ in your workspace.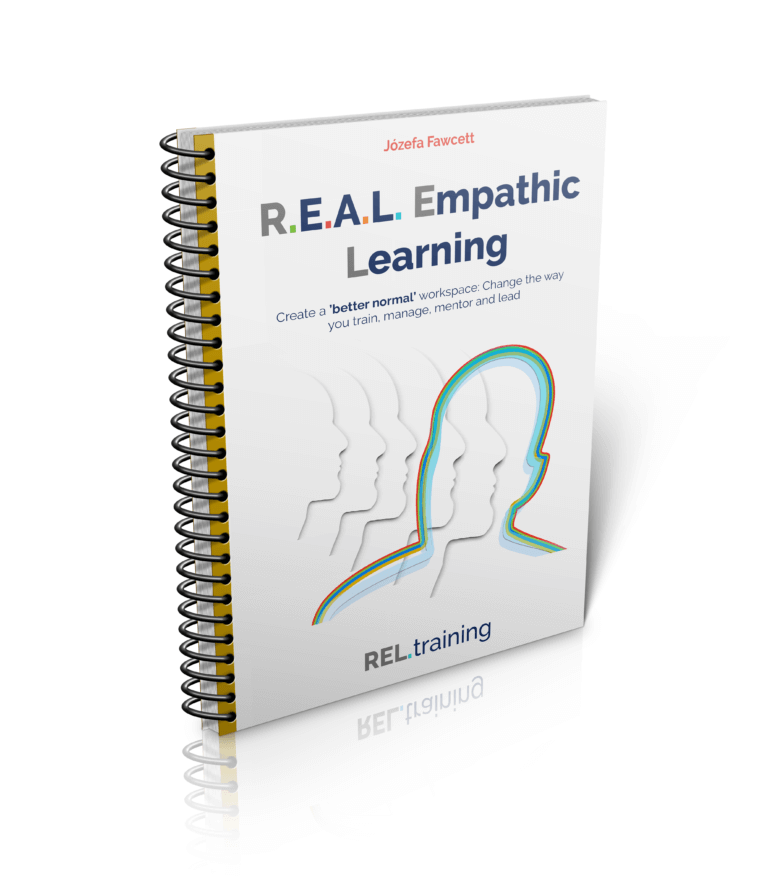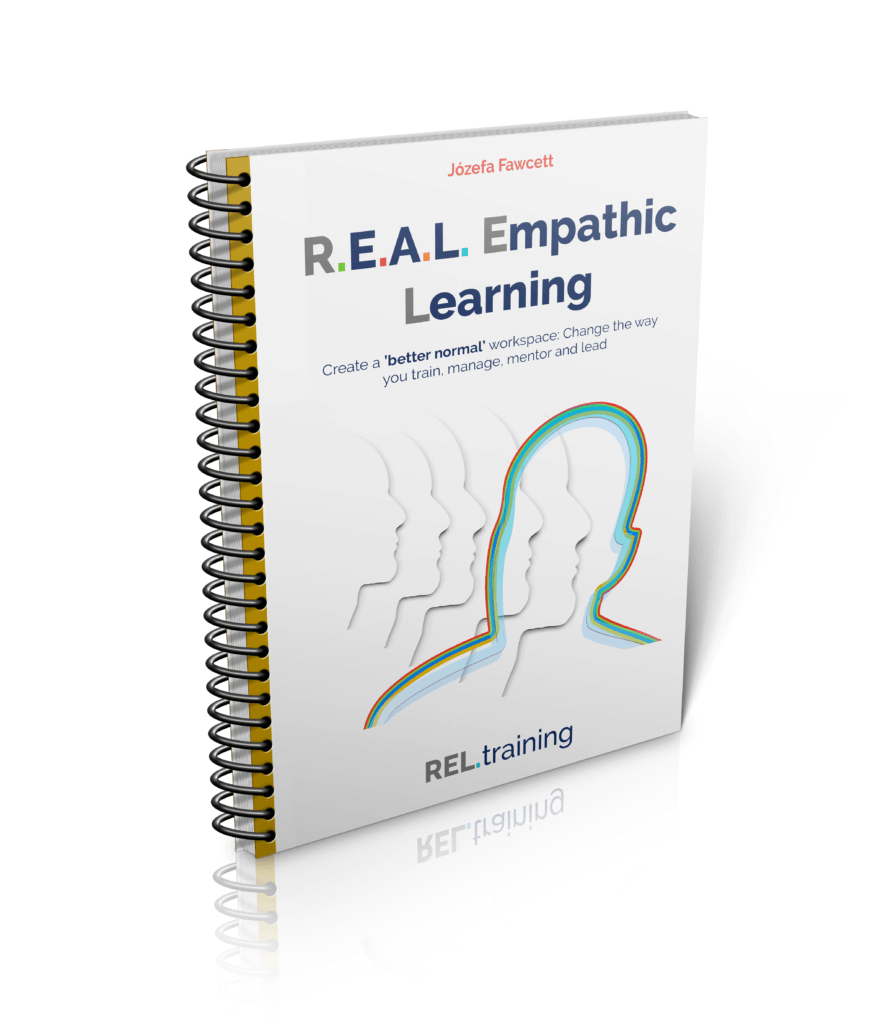 6 online micro-learning courses to compliment each of the sections. With these you'll take the content even further, and stretch your mind to lots of different possibilities that can be used in your workplace today, and more importantly, in the future.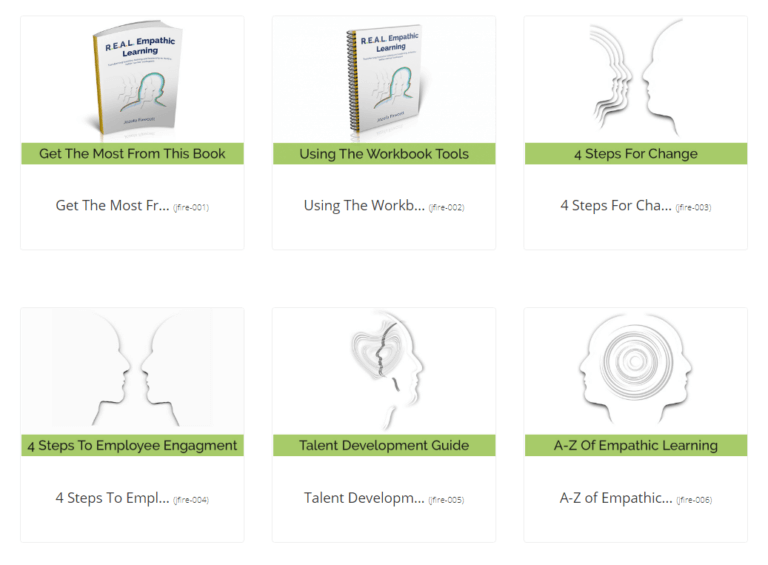 CPD Points to add to your professional development portfolio. No other book gives you CPD points just for reading it, but this one does, however there is only one catch. 
You have to complete the 'Empathic Learning Moments' at the end of each section and attend the 'Learning Impact Lab', then submit the CPD request form.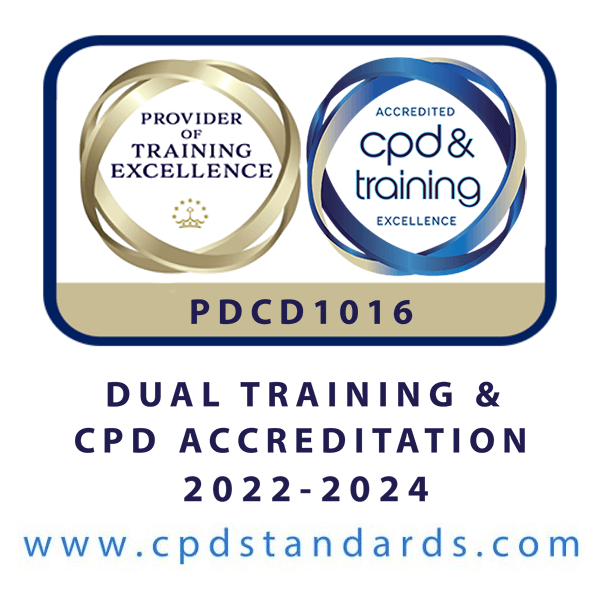 LIVE support in our unique Learning Impact Lab you join a minimum of TWO Labs, share your actions and what you have learnt, and then earn CPD points.
The Learning Impact Lab is having a refresh, be back soon.
After you have read the book and attended the Action Learning Lab, then you'll be able to claim CPD points (accredited by CPD Standards Office, UK). Download the English version of the CPD Learning Evidence document or use the links below for your chosen language, complete it with your key learning insights, and send it to JFI Academy for validation.