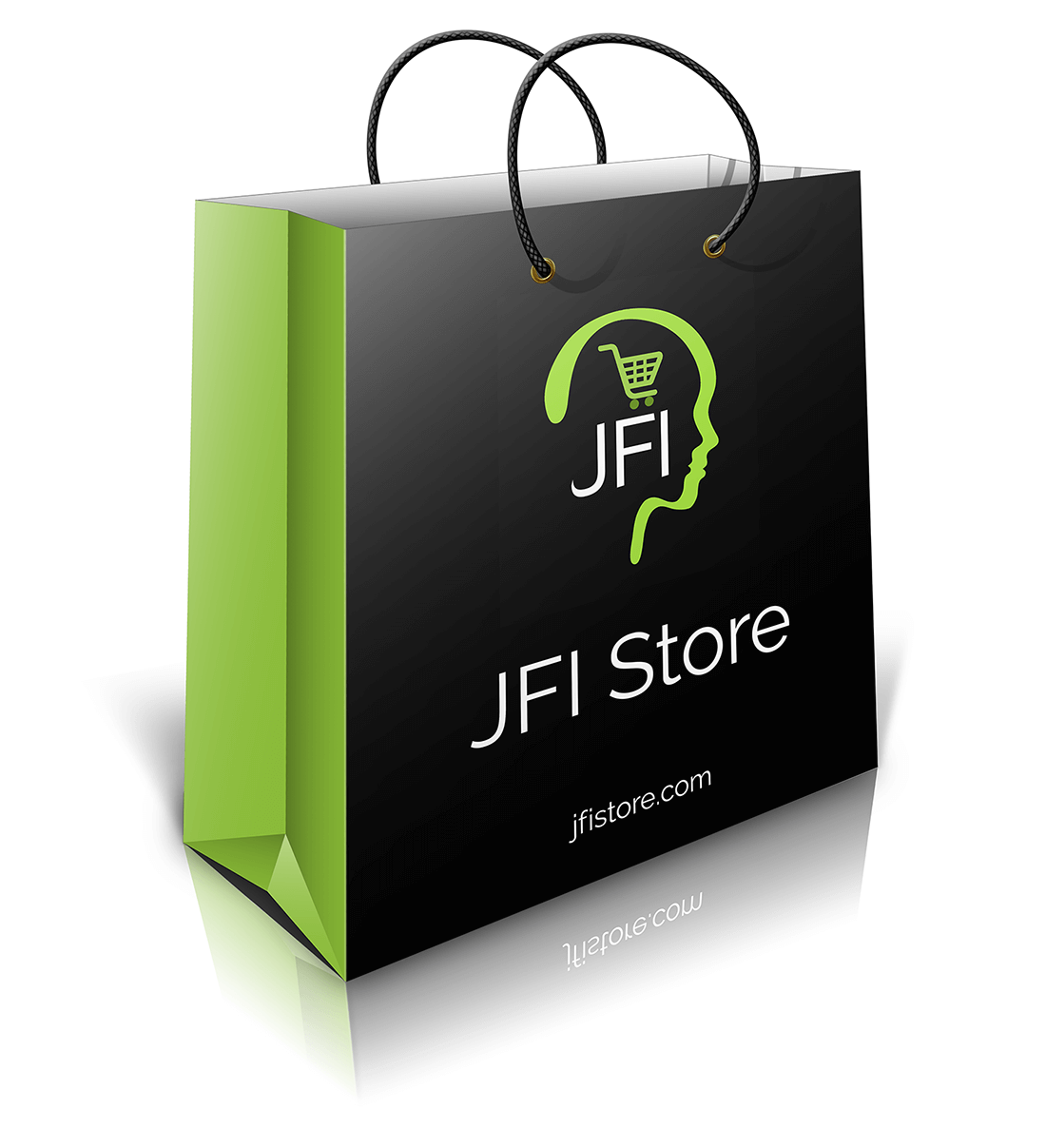 Enhance Management & Leadership Capabilities
Feed Talent Development Pipelines
Reset Professional HR & Training Provision
Develop Agility & Excellence
Access 5 "virtual" floors of engaging online learning options as part of an amazing learning journey for team leaders, managers and those driving transformational change.
"Learning Sprints" for upskilling when you need it – at speed!
"Interactive Online Learning" takes a deep-dive into 25 different topics
"Accredited Learning" a CPD-accredited workshop for designers of training
"Bespoke Learning Design" created for you to meet business recovery needs
"Game-Based Learning" brings fun into the learning process
LET YOUR TRAINING MAKE A DIFFERENCE.
As a learning & training consultancy that operates globally, JFI Store brings a wide range of learning expertise which can be used by individuals as well as organisations, large or small. Post COVID-19 we hope to go back to running in-company events, but for now, we have performed a complete 360 degree pivot and created an amazing array of digital learning options and support at all stages of the learning journey, for you, or your organisation.
NAVIGATING OUR STORE IS EASY.
FLOOR 1: Personal Development – flexible "Learning Sprints" that give you freedom to choose the content that you want, when you want it, and speedily
FLOOR 2: "Leaders Who Listen" – our "Interactive Online Learning" offers three engaging courses for managers, team leaders and drivers of transformational change
FLOOR 3: Professional Development – "Accredited Learning" for those who manage the workforce talent pipeline or develop others through training, facilitating, speaking and teaching
FLOOR 4:  Professional Content Creation – "Bespoke Learning Design" building a learning architecture for personal learning, business development or transformational needs
FLOOR 5: Agility & Excellence – "Game-Based Learning" that brings fun into the learning process, with just a tiny element of friendly competition
Our approach to training and learning is underpinned by our work with global clients ranging from blue-chip across 15 industry sectors, public, private and TSO's, military, government and international academic institutions to small/medium niche specialists.
With each one, we deliver highly effective customised training and learning consultancy solutions that lead to real results that make a business difference.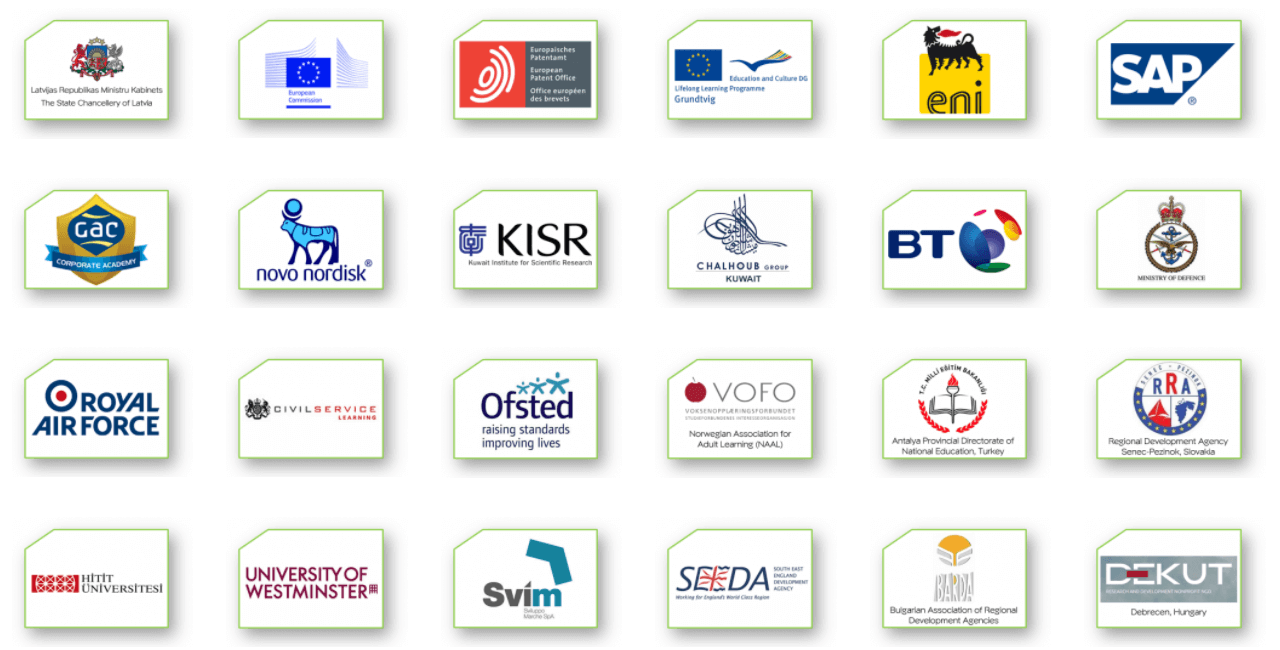 See Full Client List
Energy, Utilities & Renewables: Oil and Gas (Italy, Kazakhstan. UK), Waste Management (UK)
Transport & Logistics: GAC (Dubai)
Construction: Building materials (Mexico)
Pharma & Life Sciences:  Scientific Research (Kuwait)
Healthcare: Biotech (Germany), NHS, Public Health (UK)
Financial & Professional Services: Banking Group, Legal Publications (UK)
Government & Public Services: Central & Local Government (UK), Intergovernmental (Austria), Regional Development Agencies (Hungary, Bulgaria, Italy, Slovakia), European Commission (Belgium), State Chancellery (Latvia), Government of the United Arab Emirates
Charities: Cancer (UK)
Recruitment: Employment Agency (UK)
Higher Education: HEI's (UK, Estonia, Turkey, Russia, Spain, South Africa, Mexico), Professional Awarding Bodies & Associations (UK, Switzerland), EU Education & Culture Directorate (Belgium), Association for Adult Learning (Norway)
Food & Beverages: FMCG (Mexico)
Technology, Media & Communications: Telecoms (UK), HR Business Intelligence (Ireland, Germany), Community Radio (Germany)
Retail & Consumer Goods: Luxury Goods (Kuwait), Electronics, Cosmetics, Fashion (UK), In-bound Call Centre (UK, Russia)
Armed Forces & Emergency Services: Royal Air Force, Ministry of Defence (UK)
Private / Personal Development Executive Coaching & HR (Malaysia)
OVER 70 PROJECTS, 5 CONTINENTS, 36 COUNTRIES.
To us small is beautiful because it makes us agile and very responsive to immediate client needs.  But being small doesn't mean that we don't mean business, we're just as dedicated to our projects as the 'Big 4' and other large consulting firms.  As a small privately-owned learning and training consultancy, projects are led by Józefa Fawcett and, when needed, is supported by her specially selected and highly experienced professional colleagues from around the world.
Since 2002, Józefa – through JFI – has created a special and creative brand of 'invisible yet integral' learning activities using training workshops, keynote speaking, lecturing, facilitation and coaching as methods of delivery.
The feedback that we receive is testament to our success, so it's no wonder that we get asked back to some of our clients again and again.
Let's Meet Up