Learning should be interactive and fun as well as informative so we combine all of these elements in our cartoon-based and game-based immersive learning designs as well as in our forthcoming learning excellence toolkit which is being created to provide a unique transformational approach that keeps participants engaged and interested.
Each of these multi-level learning tools are designed for operational managers, team leaders, [Agile project]scrum masters, HR and those leading transformational change.  In each of these roles, you'll need to bring existing knowledge and expertise into a planned situation and work collaboratively to find a good solution and a way forward.  Our game-based immersive learning is offline (no individual or virtual learning here, yet) combining group activity, coaching, discussion and just enough inter-group competition to give it an edge.
''THE COMPANY CARTOON'' WORKSHOP.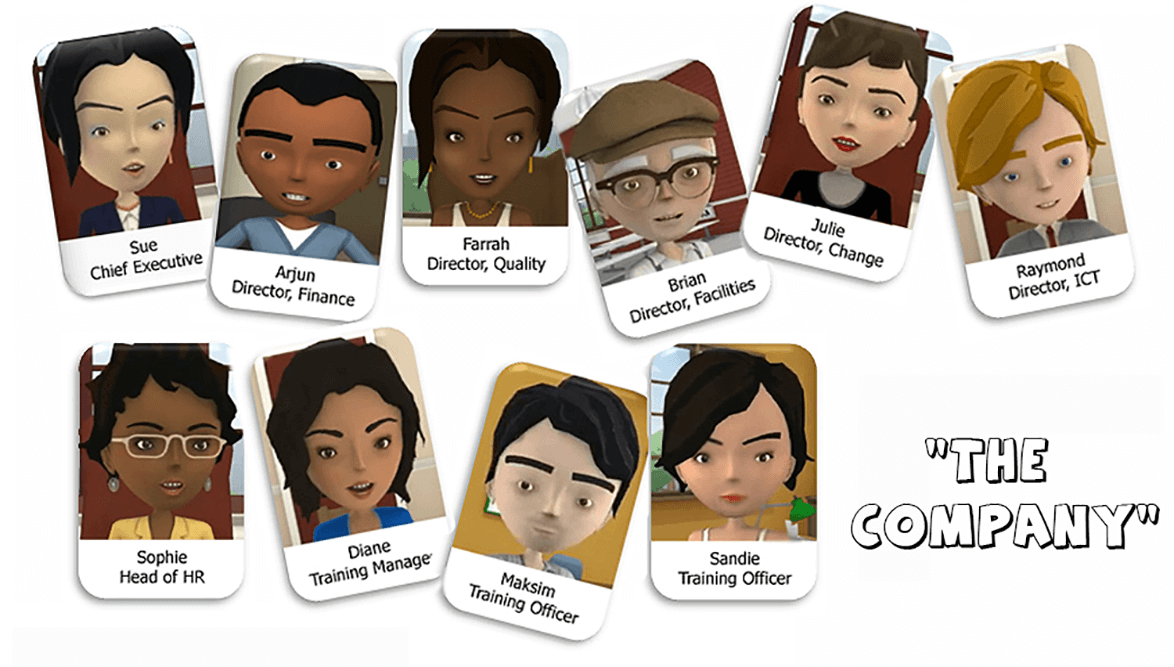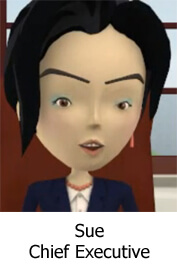 An easy-to-follow cartoon story about one organisation called ''The Company'' and how it prepares for the 4th Industrial Revolution, embracing the digital transformation agenda and starting their journey towards creating a culture of business excellence.
Sue, the CEO, is faced with making some difficult decisions.  Her board wants to know what she's doing to strategically position ''The Company'' so that it remains competitive in an ever-changing and fast-moving industry.  She'll have to implement a series of interventions that drive real change across 000's of employees and enable them to develop the capabilities that are needed, exponentially. It'll not only mean a mindset shift for many of her senior directors, and their teams, but also challenge and change existing and somewhat comfortable working practices.
Project managers in ''The Company'' will need to adapt their approach and become more Agile in their thinking and planning.
HR will need to reflect upon about how it needs to change to support such a transformation, whilst at the same time restructuring traditional old departments into shiny new flexible and adaptable working teams.  Teams that focus on different areas of business growth drawing together expertise from several professional fields such as software development, business architecture, people management, recruitment and learning, new product development, service design, systems thinking, innovation and applied sciences to name just a few.
''The Company'' employs a workforce that spans four generations, many work in fixed offices whilst others out in the field work remotely around the world.  Communication has always been difficult, but now it's going to be even more challenging to adopt new approaches and Agile ways of working. She needs to act quickly though as her marketplace is changing fast, and all around her are those who market to customers their own achievements; not only winning business excellence awards but rapidly launching new products and services.
But there's a problem: her executive leadership team.  They're less than supportive and seem stuck in a world of complacency and ambivalence.
What does she do now?  How does she get them to work with her?  What leadership approach is going to work best in this situation?
This game-based learning package is for offline groups of up to 15 participants and comes with full facilitator notes, supporting slide decks, podcasts and additional learning content.  It is designed for managers and team leaders and can be used in a variety of different learning settings.  You can purchase the learning package and run this workshop yourself, or book one of our facilitators and let them deliver it for you, they can even adapt the delivery to best suit your business needs and working patterns.
Get a price quote to run ''The Company Cartoon'' in your business
An offline board game for project managers and their team leaders designed to develop the kind of behavioural capabilities needed to effectively manage complex projects, including trans-national initiatives.
The content is based upon research undertaken during a European Commission project and the five level capabilities were developed by crowd sourcing content and stories from ten Central European countries, written by project managers for project managers.
The ''VISIBLE PM'' Board Game has been beta tested with environmental project teams working in 10 different European Regional Development Agencies and in Academic environments on Post-Graduate programmes.  During the game small teams score responses to a series of real project management challenges testing their personal, people and behavioural competencies as they go.
It has been designed to be used in a wide variety of business, public organisations, academic and industry-specific settings.
There are different price options depending on how this game will be used.  We can run the ''VISIBLE PM'' Board Game for you on your premises or at a venue of your choice.  Alternatively, we can give you a price to train your learning facilitators or coaching team and a renewable licence to use the game for as long as you want.
Get a price quote to run the ''VISIBLE PM'' Board Game in your business
''VISIBLE PM'' BOARD GAME.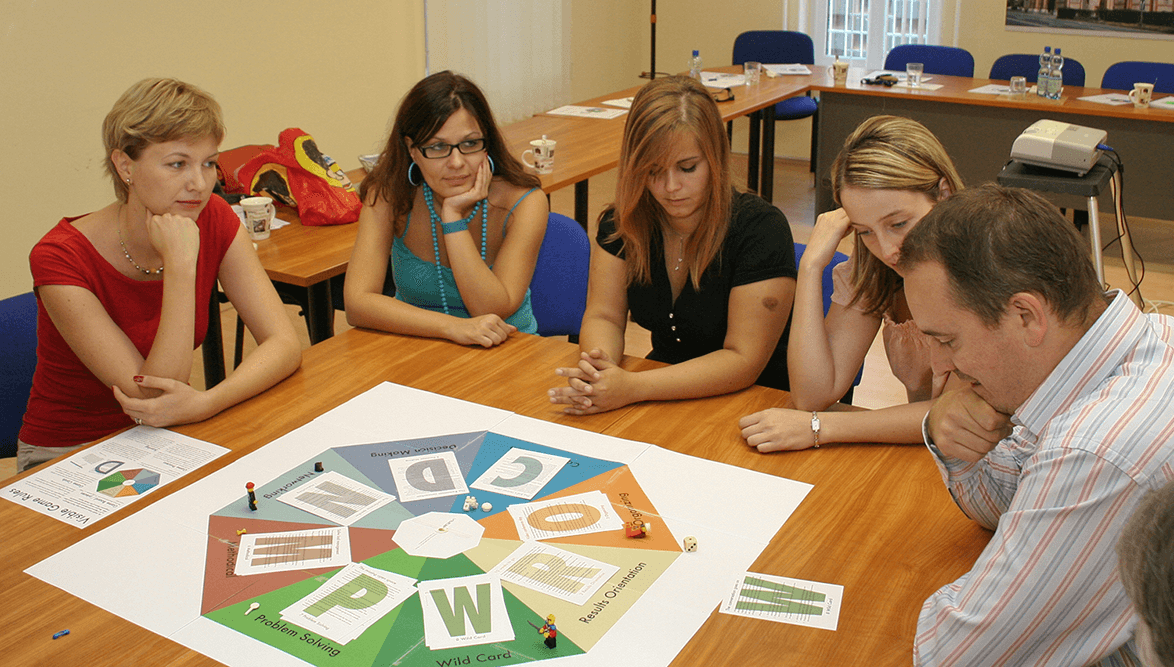 ''LEARNING EXCELLENCE'' TOOLKIT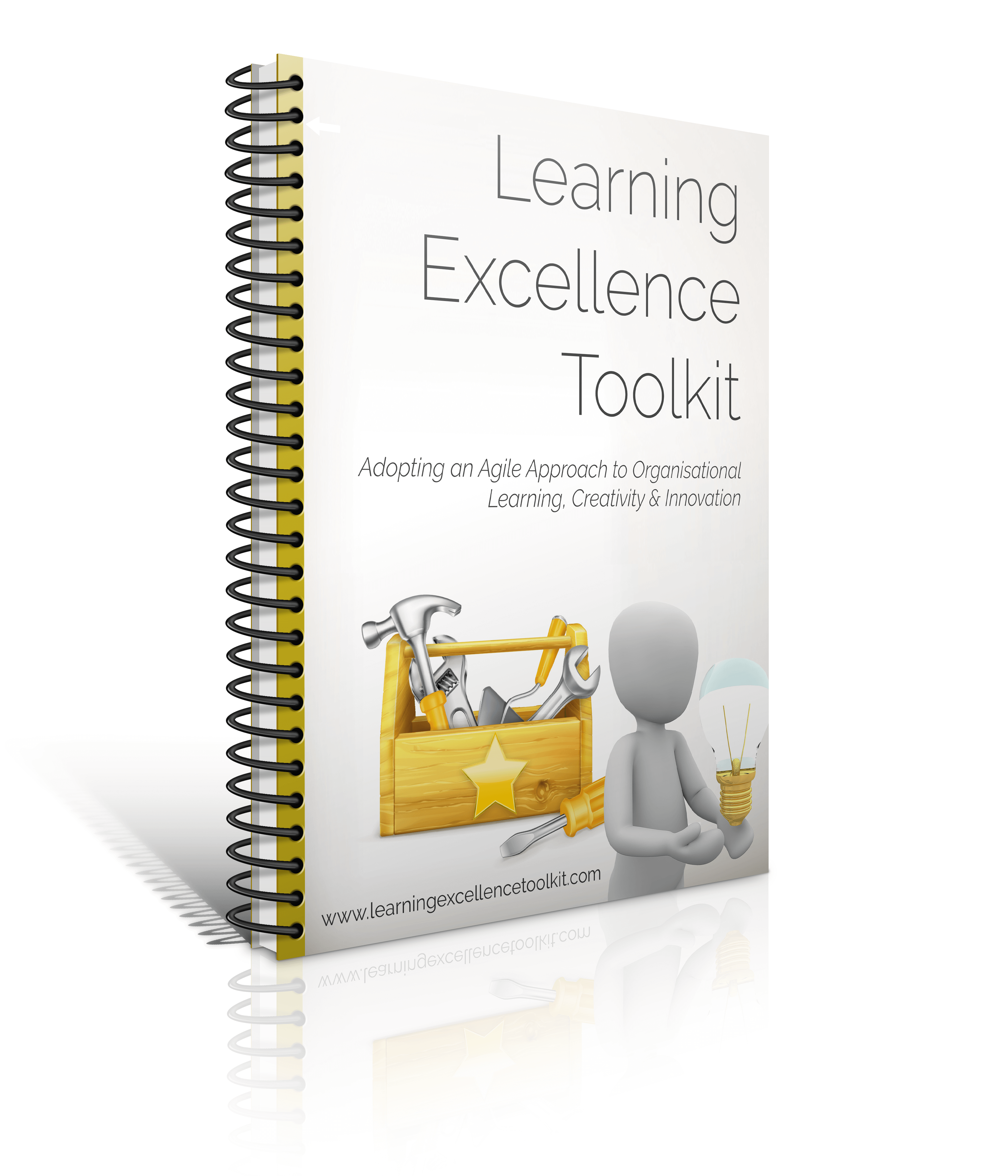 Inside this toolkit is our unique 4-step learning transfer model that supports the development of an organisational learning culture and combats the waste of potential talent, creative ideas and innovative practice in the workplace. Published research from academia and industry all cite that to create and develop an atmosphere in the workplace that inspires people to develop new solutions that bring value to the client and business, your workforce needs to have a growth mindset and for this you need to cultivate a sustainable organisational learning culture.
Our toolkit uses 'Agile' learning methodology to help you to create excellent training design and high-impact training delivery (inputs) which – when done well – lets the learning that comes from it make a real difference to team productivity, leadership capability and the quality of products and services (outputs).
Purchase the toolkit for your organisation, or book us to facilitate an in-company workshop, either way you'll be guided through:
Understanding the concept of 'Learning Excellence' within the workplace
The power of self-directed learning
How to encourage the workforce to take control of their learning
Shaping a culture of 'Learning Excellence'
Training and learning the 'Agile' way
Creativity and innovation in practice (case study)
Industry 4.0 (i4.0) recognises that what's needed in the current business climate is the organisational mindset to drive change and workforce capability to manage the digital transformation agenda.  Your starting point is creating Learning Excellence.
The ''Learning Excellence Toolkit`` ~ Available Soon
Run the ''Learning Excellence Toolkit`` as a workshop in your business
We're busy creating two new online game-based learning projects designed to support those who manage people management and drive transformational change in the workplace. These games will be available to be played by just one person or as a facilitated group – we'll even train your facilitators in how to run the games.
Come back to find out more as these will be available by Summer 2020.
''A-MAZING TRAINING'' GAME.