Award-Winning Learning Specialist
Capability & Reskilling Architect
Excellence Assessor
University Lecturer
Author
Professional Voice-Over Artist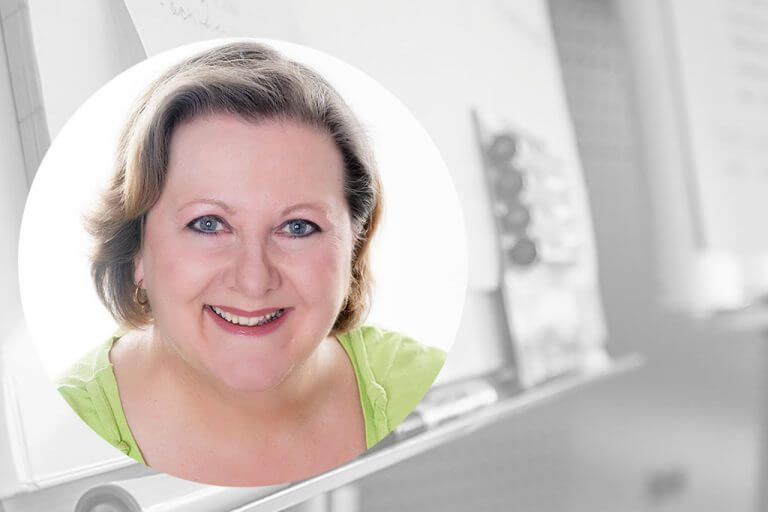 Józefa has trained, facilitated, lectured, coached and mentored team leaders and managers. She's designed in-person masterclasses, produced executive education and corporate university conferences, trained team leaders and delivered management workshops.  
Culturally sensitive to different environments and equally comfortable working either within project teams across time zones or autonomously. 
Highly regarded by colleagues as an engaging facilitator, and a highly creative and innovative learning and training designer; working with clients and their business and HR teams to create valuable learning experiences that improve team productivity, quality and change.
Energy, Utilities & Renewables: ENI (Italy, Kazakhstan), Cory (UK); Transport & Logistics: DPD (Belgium), GAC (Dubai); Pharma & Life Sciences: Novo Nordisk (Denmark), Institute of Scientific Research (Kuwait); Healthcare: Biotech (Germany), NHS, Public Health (UK); Financial Services: Lloyds Bank, Nexis Lexis Legal (UK), Central European Bank (Germany); Government & Public Services: Central & Local Government (UK), European Patent Office (Austria), European Regional Development Agencies (Hungary, Bulgaria, Italy, Slovakia), European Commission (Belgium), State Chancellery (Latvia), Government of the United Arab Emirates; Charities: Macmillan Cancer Support, Cancer Research (UK); Recruitment: Blue Arrow Employment (UK); Education: HEI's (UK, Estonia, Turkey, Russia, Spain, South Africa), Professional Awarding Bodies & Associations (IHM, CIPD, UK, NAAL, Norway, IFTDO, Switzerland); Technology, Media & Communications: British Telecom (UK), SAP (Germany, Ireland), Leinehertz Community Radio (Germany); Retail & Consumer: Comet Electronics, Estee Lauder Cosmetics, Allders In-bound Call Centre, Debenhams, Selfridges, Harrods, Peter Jones, John Lewis (UK), Chaloub Group Luxury Goods (Kuwait); Armed Forces & Emergency Services: Royal Air Force, Ministry of Defence
"I bring you my wealth of knowledge, skills and experience from working in 36 countries, on 5 continents within 15 different industries"
Specialist Areas of Expertise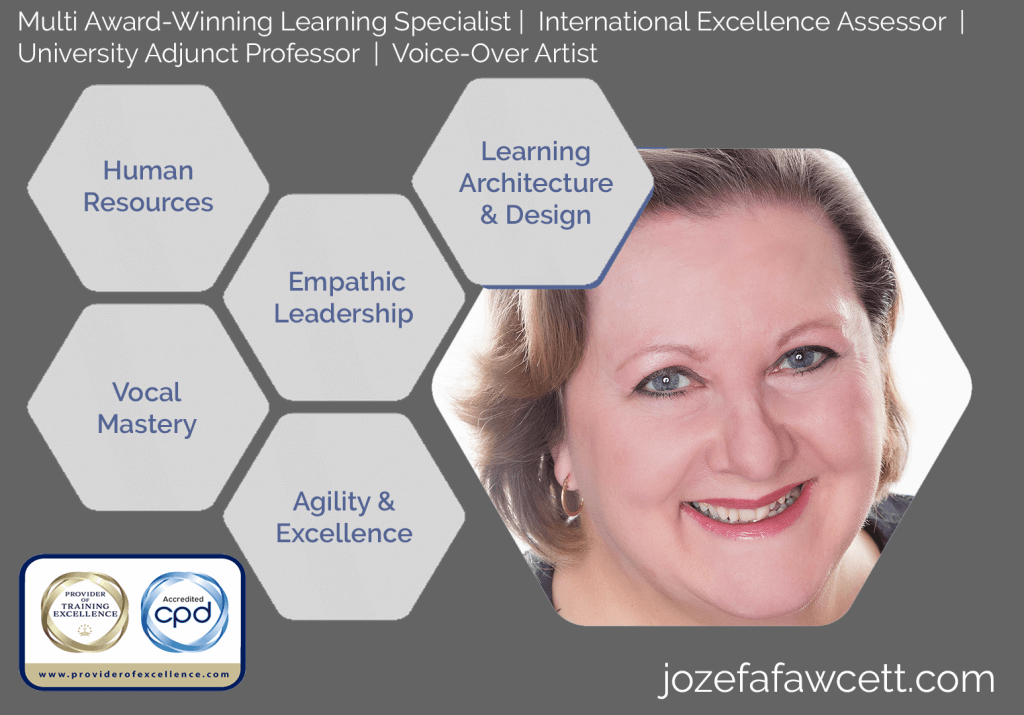 5 specialist areas which can be used for interim consultancy, learning projects, conference keynotes, podcasts and training.
MULTIPLE AWARD-WINNER FOR HER ACHIEVEMENTS IN THE PROFESSIONAL FIELDS OF HR, TRAINING, ORGANISATIONAL LEARNING, ACADEMIC TEACHING
TEACHING EXCELLENCE AWARD x 3: IE Business School of Human Sciences & Technology Award for Teaching Excellence
2019-2020 (world's first digital liquid award by Daniel Canogar)
2018-2019 (paper-based award)
2017-2018 (paper-based award)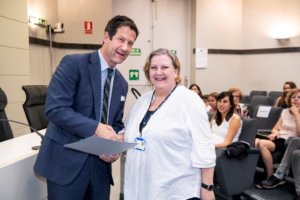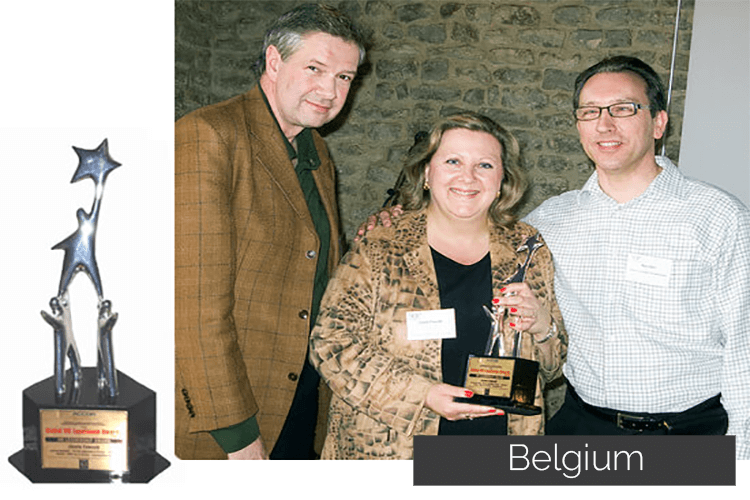 GLOBAL HR EXCELLENCE (HR LEADERSHIP) AWARD 2009: from the World HRD Congress in 2009. This was presented by Dr. Ulrich Schweiker, Advisory committee, World HRD Congress, and Marc Alen, President, European Consortium for the Learning Organisation.
GLOBAL TRAINING AND DEVELOPMENT LEADERSHIP AWARD 2017:  from the World HRD Congress Training & Development Leadership Congress, selected to receive this, a second award.
"I continue to be amazed by the sheer dedication and massive contribution that is being made by the World HRD Congress executive committee and by Dr R. L. Bhatia, its founder. I am also deeply honoured that my work in the field of Training and HRD is visible to the board of eminent academics and practitioners from my field, and to be chosen as a recipient of their award, TWICE!  My hope is to be in a position to travel to Mumbai and speak at one of their future events, however, for now, my thanks go to the World HRD Congress and the World Training and Development Congress for this award.

Namaste!"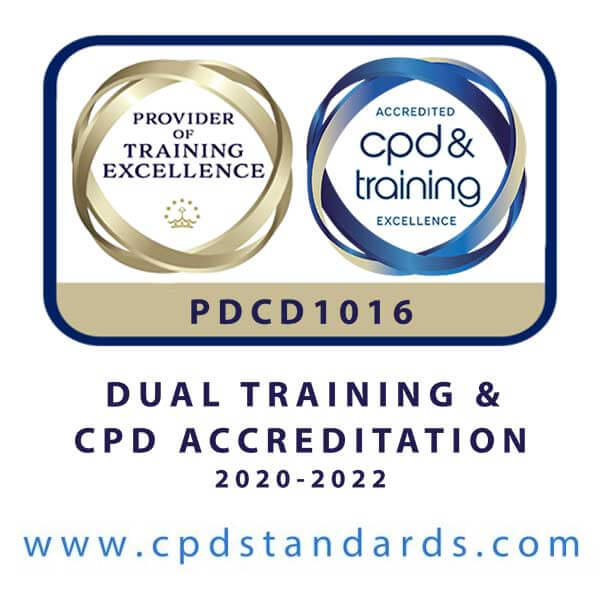 THE 'TRIPLE' TRANSFORMATION AWARD THAT COMBINES TRAINING QUALITY AND CPD RECOGNITION    2020-2022
Dual Accreditation of Training Excellence and CPD Standard is a unique badge of quality.  It demonstrates to clients and potential customers that Józefa Fawcett has undertaken a rigorous third-party verification of her practice, offers accredited CPD provision and supports her intention to be the best within the market. Józefa Fawcett has received independent and external verification and is approved by the CPD Standards Office to:
Provide CPD points to those who complete their professional reskilling and assessment as members of the JFI Academy
ACCREDITED CPD SPEAKER 2020-2022 
Independent and external verification and approved by the CPD Standards Office means that those attending webinars and keynote presentations with Józefa are eligible to apply for CPD points as part of their ongoing professional developmen