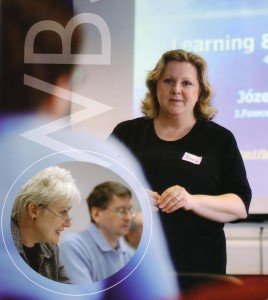 Last week during my University lecture on the module 'Designing and Delivering Training', I suggested to the class that there is no benefit in trying to force people in organisations to attend business training to learn things if they don't want to.
Of course it's possible to coerce people to attend training.  Maybe even make it mandatory; build it into the employment contract or document it as an action during the appraisal and personal development process.  However, once there, if someone isn't willing to listen and to learn ~ what value is there in them spending time away from work?  Even if they do attend, there's no guarantee that they will change their behaviour and working practice.
Using the very simplest of definitions; isn't that what training is supposed to do? Change something in working practice, whether it be a skill or some new knowledge or help develop a supporting attitude at work.
Similarly, it's not possible to force people to share information or their knowledge with others via a discussion board if they don't want to, even if it helps their peers in learning or at work or in a wider community. Yet, from a training design perspective, there might be value from utilising the social media / online networking phenomenon to embrace certain topics and ideas and take them forward for further discussion; either as a pre-training activity, or afterwards as a follow up.
Perhaps it's worth considering ways to overcome the challenges and incorporate this into training designs, and build upon a knowledge sharing tool that, in a different social and less contrived context, is being used by millions of people around the world.
Until next time ~ happy learning!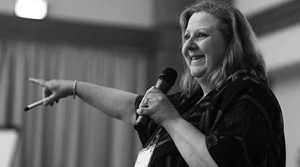 Józefa Fawcett
Professional Trainer, Learning Specialist Designer & Voice-Over