I am very proud to announce that I have a brand new and exciting Voice-Over (VO) website which has just gone 'live'
This has been a significant achievement for me as for many years now I have dabbled in the area of VO with a dream of doing something very visible and 'out-there' but never really making the time to do anything about it – until now!  The last six months have been spent getting myself and my home recording booth ready with the necessary equipment and skills to undertake a variety of voicing commissions, such as:
voice-over for corporate training films or business promotions
audio books
podcasts
webinars
online learning tutorials and e-learning
front of camera presenting documentaries or news items
For now, I hope you will visit my new VO website and ask you to remember me next time you meet someone who wants a 'voice' for their business – thank you for helping me make this dream come true!
Until next time ~ happy learning!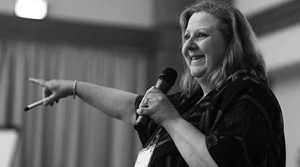 Józefa Fawcett
Professional Trainer, Learning Specialist Designer & Voice-Over