The learning journey continues…
It seems that HE Universities will need to watch their backs if the latest developments in free Ivy League level education takes hold. Coursera, founded by Stanford computer scientists Daphne Koller and Andrew Ng and providing FREE online education, has since July 18, attracted even more content — at least 100 massive open online courses — otherwise known as MOOCs– designed by professors from schools such as Princeton, CalTech, and Duke that will be capable of delivering lessons to more than 100,000 students at a time.
What is so exciting is the opportunity that this creates for those unable to afford to learn in a University, however, the flip side is the question, what will this do to vocational training as a result? What might the next step be in this revolution?
Training and learning is already so accessible outside of a traditional training-room set up and with so many podcasts, webcasts, YouTube offerings made available for free – might the traditional trainer need to consider their position and how their skill set might also need to change? Just wondering!   Read more …>
Until next time ~ happy learning!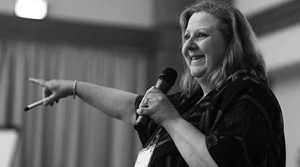 Józefa Fawcett
Professional Trainer, Learning Specialist Designer & Voice-Over