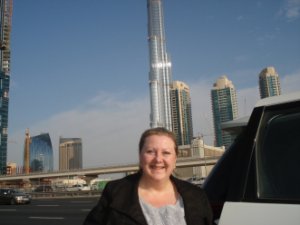 The time that I've spent here in Dubai and Abu Dhabi has been eye opening in so many ways – much of which will be shared over a period of time during the coming weeks.  For now, there is one more business engagement this morning so I travel with my 'allocated driver' back to Dubai from offices here in AD, and then a free afternoon to visit the desert, do some sand dune bashing in a 4X4, a shishar pipe and henna look on the cards too ?
I've promised myself that next time I'll do more than just stand outside Burj Dubai tower which stands at some 1,680 feet with 141 floors in the background, I want to definitely go up to floor 124, so is on the agenda for my next visit here in May 2012.
Until next time ~ happy learning!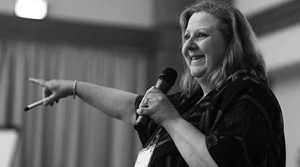 Józefa Fawcett
Professional Trainer, Learning Specialist Designer & Voice-Over