Back to my blog after a short time away.
This next week I will chart my journey travelling with my lovely friend and VA Sarah Mercer who just also happens to be a Former European FX Gymnastic Champion, representing Great Britain in 1989 and 1990 / Master Gymnast Artistic Award Winner, cool eh?
[youtube id="I07hgjL3Ghc" width="100%" height="100″]
We're off to Dubai (a first for me) to fun the Evolving Corporate Universities Forum conference. This is so exciting and am sure that it will bring with it, a whole new set of exciting experiences.  I am writing this in advance because by the time it publishes, we will hopefully be in the plane courtesy of Royal Brunei Airlines
We plan to be sipping champagne (as is my want) even though it is early in the morning. Sarah and I have been working on this programme for over six months and the last week we've been communicating around the clock to accommodate last minute changes and ensure that this event – Evolving Corporate Universities Forum – goes off without a hitch.  We have 30 speakers over 2 days in three rooms and a lot of co-ordinating and crossing of fingers!
Postscript note: No champagne, it seems we were booked onto a 'dry' flight so no alcohol at all, you should have seen Sarah's face when she realised that she couldn't have a glass of wine en route ?
Until next time ~ happy learning!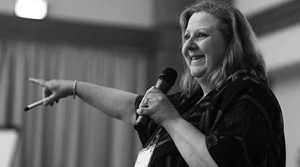 Józefa Fawcett
Professional Trainer, Learning Specialist Designer & Voice-Over