A post to capture my time in Moscow teaching at Moscow State University for Economics, Statistics and Informatics.  I've got the morning off work to relax a little so off to Red Square with my friend Max to take lots of pictures in the sunshine.
AN EVENING IN RED SQUARE
The Spasskaya Tower is the main tower with a through-passage on the eastern wall of the Moscow Kremlin, which overlooks the Red Square and in this wonderful setting each year is Spasskaya Bashnya  Спасская башня   This International Military Music Festival is a parade of the honor guards units of the heads of states and of the best military music bands of Russia and other countries.  Mireille Matieu, a famous French singer with over 1200 songs in eleven languages, with more than 150 million albums sold worldwide is a honoured guest of Moscow as envoy of the Russian language to the world so it was a special privilege to listen to her live.  My small camera wasn't quite up to the task as you hardly see her amongst the pomp and ceremony, as she is such a small thing but her voice is still wonderful.
This was an absolutely amazing experience to do this in Moscow, something I will never forget and it is all thanks to my dear friend and colleague, Maxim Teryhukov, who has looked after me so well during this trip, thank you Max, for everything!
Until next time ~ happy learning!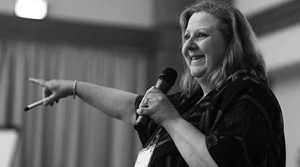 Józefa Fawcett
Professional Trainer, Learning Specialist Designer & Voice-Over