…write a book, or maybe even two or three!
My name is Józefa Fawcett and I am a Learning Excellence Architect, Consultant (HR & Talent Development) and Professional Trainer.  I'm also a woman on a mission to 'combat complacency and waste of potential talent, creative ideas and innovative practice in the workplace'.
Over the last 35 years I've worked in 36 countries across five continents delivering training, coaching, facilitating and speaking to 000's of students, team leaders, manager and executive leaders around the world.  I've even won a Global HR Excellence Award ~ twice!
So it seems like the time has come to ………….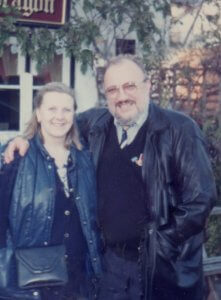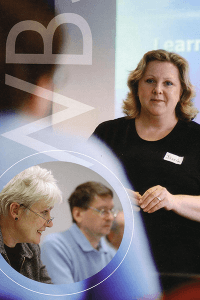 Uni of Westminster, London, 2005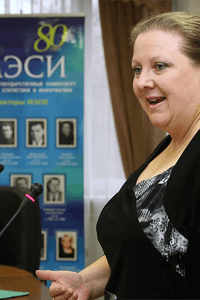 MESI University, Moscow, 2012
In response to numerous requests over the years, the time has come for me to capture my wealth of expertise and knowledge.  During 2019/2020 I'm writing two interactive online books directed specifically at training practitioners, HR, operational managers, team leaders and business owners who want to see a real improvement in team performance & productivity, quality standards and sustainable change.
The interactive e-books are make up a 2-part series entitled So What's Changed? which builds upon my 35+ years international experience working as a trainer, university lecturer and HR excellence assessor across over 36 countries on five continents.  Whether you're experienced and want to improve the quality of your HR/Training or planning to enter this fascinating field – these books (and accompanying talks, workshops and seminars) provide solutions for any industry, sector or business environment that wants to make a real difference to productivity, quality and change.
The toolkit is part of a forthcoming 'Excellence Toolkit' series, the first being about learning excellence.  To follow will be managerial excellence.
LEARNING EXCELLENCE TOOLKIT.
Adopting an Agile learning approach.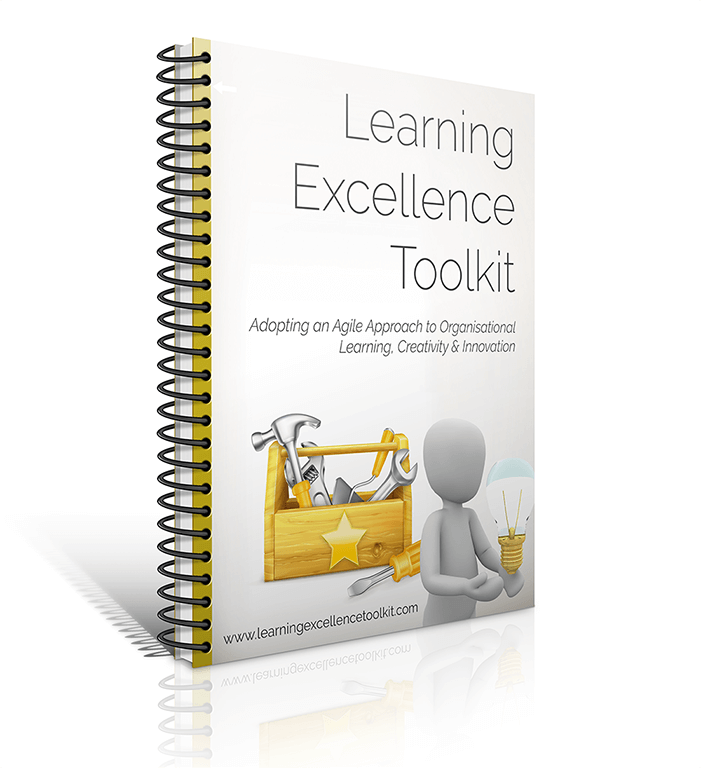 Industry 4.0 (i4.0) recognises that what's needed in the current business climate is an organisational learning mindset, creative thinking and innovative practice to manage the digital transformation agenda. 
How to unleash '4G' workforce potential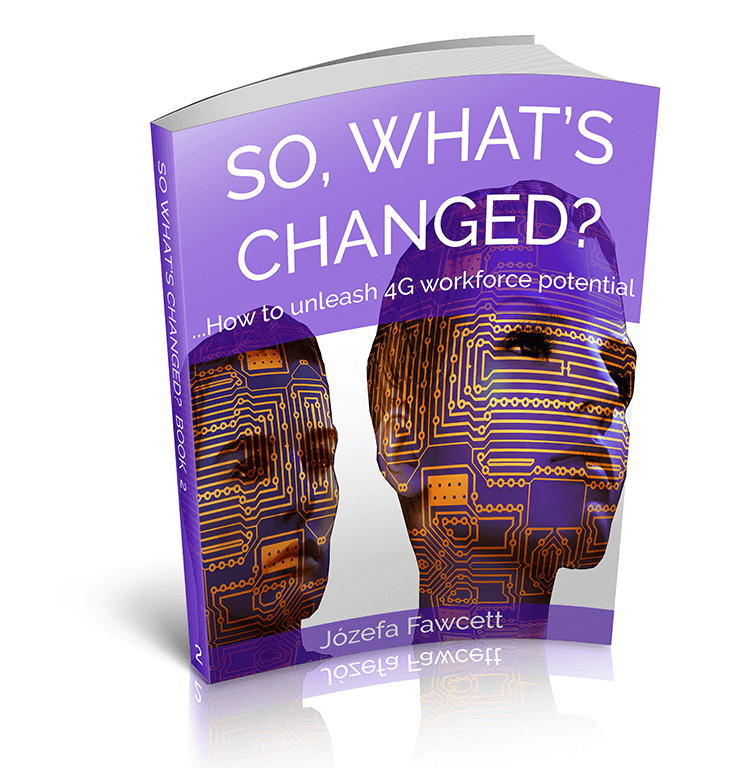 PLANNED FOR SEPTEMBER 2019
Book One plunges managers and leaders deep into the mindset of the intergenerational '4G' workforce, propelling them towards creating stratospheric collaborative & virtual working practices.
How to achieve HR excellence to meet i4.0 needs ~ fast!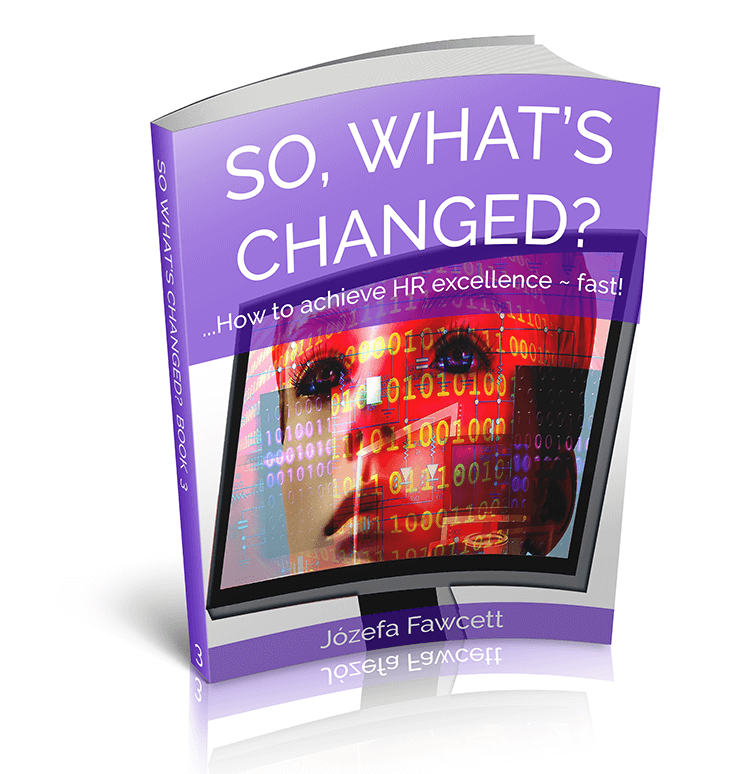 PLANNED FOR DECEMBER 2019
Book Two catapults HR into the world of the Fourth Industrial Revolution (i4.0), future-proofing an HR service of excellence to be able to meet the challenge of getting things done well – and fast!