WE SHARE. More than words.
Season 10, episode 61 was a 'LIVE' broadcast from Vienna, Austria
IF THE RED BANNER SHOWS IN THE PLAYER BELOW IT MEANS WE'RE 'LIVE' RIGHT NOW!
The black audio player above features the last broadcast, until we go 'LIVE' again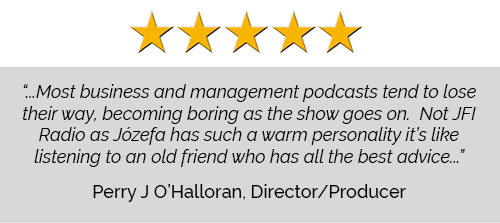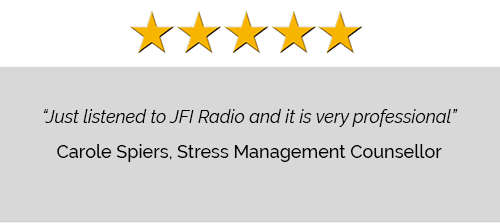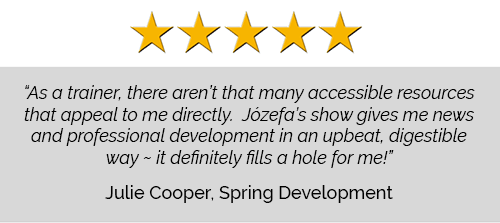 Józefa Fawcett, Founder of JFI Radio, shares her views about what's hot, and what's not, in the world of training, corporate learning and continuous quality improvement.
Her passion is for business to deliver high quality training and for it to make a difference in the workplace.  Through her international training and consultancy work she brings a wonderful world of experts to her JFI Radio online radio show.
Recorded live in the JFI Radio studio or out on location she shares her insights and opinions on a series of topics featuring in the news at the time.  There's also a round up from the newsroom of the very latest updates from around the world.
If you work in the professional fields of HR, training, coaching, facilitation, speaking, knowledge management, quality improvement, organisational development and change, you cannot afford to miss a JFI Radio 'LIVE' episode.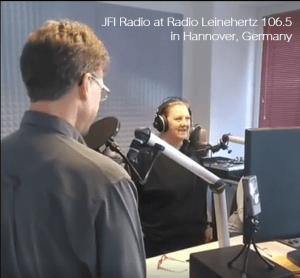 JFI Radio 'LIVE' interviewing Georg May, CEO, Radio Leinehertz 106.5, Hanover, Germany
Watch JFI Radio livestreams on our Facebook page
TELL US YOUR NEWS FOR FUTURE JFI RADIO BROADCASTS.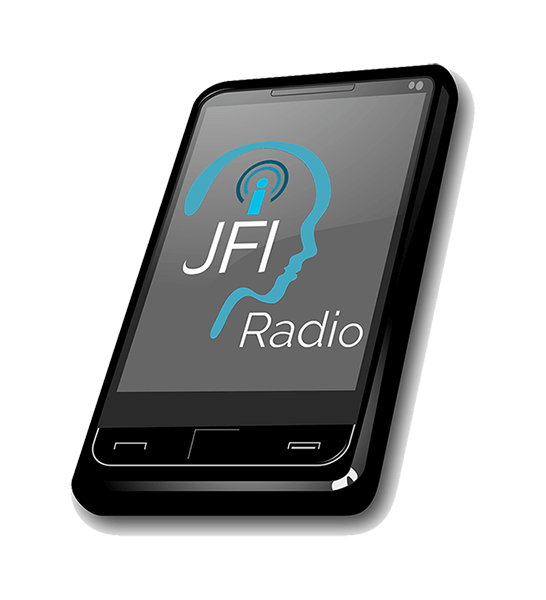 JFI Radio loves talking about training, learning and quality.  We want to understand why business team performance, quality improvement and change often fails so we make it our business to talk to some fabulously clever people who have answers to these questions ~and more!
Outside of JFI Radio we explore other topics of personal interest ~ focusing on the interplay between different ideas and approaches, and using them as inspiration to improve learning design, creative thinking and innovative practice. These interest areas include:
Learning Technologies~ online & game-based learning
Ethnolinguistic Diversity~ communication and behaviour in virtual teams
Organisational & HR Effectiveness ~ quality frameworks to enable business excellence
So this is what excites us at JFI Radio, but tell us what excites you about the world of training, corporate learning and continuous quality improvement?
Write to us at studio@jfiradio.com and let us know.  You might even like to be a guest on a future broadcast, if so, complete the form to the right and we'll be in touch.