WE SHARE. More than words.
Season 10, episode 62 was the last 'LIVE' broadcast from Lisbon, Portugal in 2019.  A whole new Series 11 will be broadcast from January 2020.
IF THE RED BANNER SHOWS IN THE PLAYER BELOW IT MEANS WE'RE 'LIVE' RIGHT NOW!
The black audio player above features the last broadcast, until we go 'LIVE' again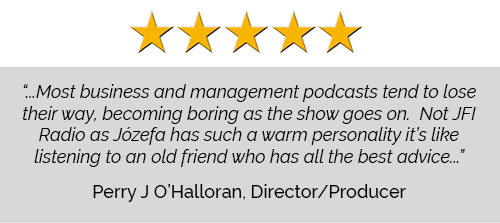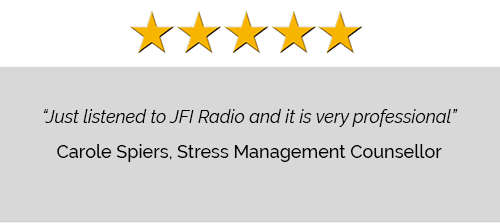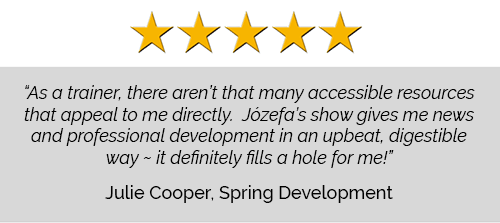 Józefa Fawcett, Founder of JFI Radio, shares her views about what's hot, and what's not, in the world of training, learning, quality improvement and business excellence. Her passion is for training and learning to make a difference in the workplace.  Through her global consultancy work she brings a wonderful array of experts to her JFI Radio online show. Recorded live in the JFI Radio studio or out on location she shares her insights and opinions on a series of topics featuring in the news at the time.  There's also a round up from the newsroom of the very latest updates from around the world.
If you work in the professional fields of HR, training, coaching, facilitation, speaking, quality improvement and transformational change, you cannot afford to miss a JFI Radio 'LIVE' episode.
SHOUT OUT FOR GUESTS ON JFI RADIO DURING 2020.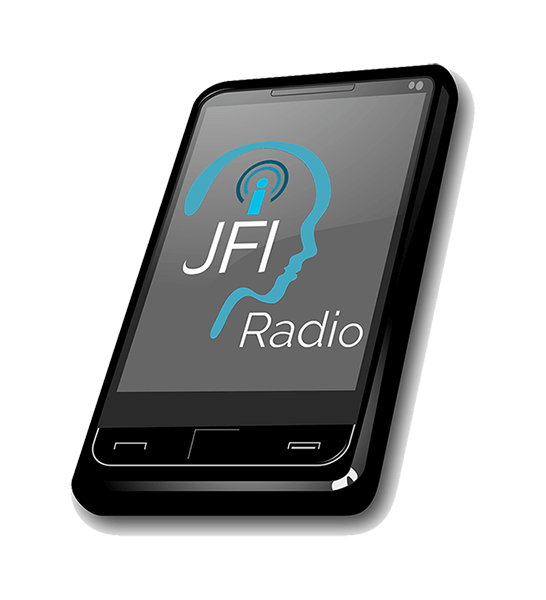 We are preparing our JFI Radio podcast schedule for 2020 and looking to interview guests to appear on the show.
Are you an exciting speaker that brings an 'edge' and creative approach to what you do?
Were you born between 1981 and 2012?
Can you make a tangible link between your topic and one of the four "Opus 2020" declarations that are underpinning the work of the whole JFI Family for the next decade?
Opus 4: Create better understanding of sustainability, empathy, gender equality and cultural diversity 
If you can easily answer YES to each of these three questions then we want to hear from you. Register your interest in taking part in the podcast by writing to us at studio@jfiradio.com
We're really excited about this fresh new approach and learning more about what you're doing to further this agenda.