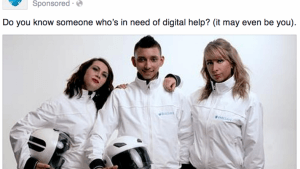 One of the hardest things to do when you're an independent practitioner, is to once again work in a collaborative team.  Hard because if you no longer work in an organisation with a fixed team, and have begun to work for yourself, you'll be used to doing things your way.  Day-to-day things like how you organise your time, what tasks you work on first, who you arrange to see, how you make decisions, etc…
One of the aspects of working as an independent practitioner, is that a lot of your business relationships and partnerships can be very short-lived.  You might work with a client or a team for a limited time and then go your separate ways.
Since 2005, I've been working with transnational project teams on learning projects funded by the European Commission.  These usually last about 12-18 months and so we all work together for quite a while.  People from different countries, cultures and all speaking different languages has its own set of challenges.
Our current project is called Digital Literacy, and we're delighted to have the Barclays Bank UK – Digital Eagles to agree to be part of our UK project team. This is a huge deal for a small independent business like mine and promises to produce some really interesting results during this year.
Coming up our very first collaborative working initiative together – a multi cultural 'facilitated learning workshop for project teachers' that we in have designed and are facilitating, held in Amsterdam on 30-31 January 2016.  Other project partners come from Netherlands (two separate organisations, Maroc NL and Nisa4Nisa) and one from Germany (Projekt Verkstatt).  Coming with us two of the Barclays Digital Eagles team (Jodie and Mayte), our translator, Venita, who speaks Dutch, and joining us there, a newbie Dutch teacher who speaks little English and only Dutch and Moroccan, and also five teachers from Germany who speak some English and Eva, our translator who speaks German.
This will be a challenging learning workshop, but one that will be so much fun aswell.
For those of you who are faced with working in a collaborative team, either inside your own organisation, or as an independent practitioner, in the UK and/or abroad – here are my ten top tips for making collaborative working (especially across cultures and national boundaries) – more effective!
TOP TEN TIPS FOR COLLABORATIVE WORKING
Remember it's not all about you, but other people need to have their say too
Check and double check that everyone understands well in advance, what needs to be achieved
Ensure that information that is to be shared is done so in as many languages as are being used, not just in one
During the meeting/training, give everyone extra time to assimilate meaning, and not just words, so that they can respond accordingly
Accept, and challenge, the meaning of what is contributed as different words and expressions from various cultures and countries can be easily misunderstood
Don't produce too full an agenda as things will take longer than you imagine
Respond, don't react, to what is said, and avoid jumping to conclusions before checking your facts
Recognise that the 'bigger picture' is what's important, not just that one meeting/training session
Remember that ultimately it is relationships that matter
Relax, chill and enjoy working with people that you don't normally work with and embrace the diversity rather than fight it
For more information about the international work that I get involved in see my main website JFI Learning Village
Until next time ~ happy learning!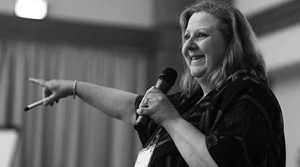 Józefa Fawcett
Professional Trainer, Learning Specialist Designer & Voice-Over