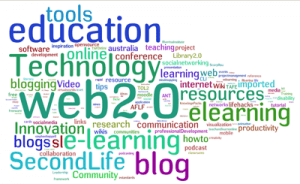 I am looking forward to spending the summer back in the UK after having completed six overseas business and training trips between February to June. Especially as it gives me the chance to attend one of the very best Learning Technology events in London at Olympia – The 2014 Learning Technologies Summer Forum.  It's also going to be a chance to be the other 'consumer' side of the fence for a change as opposed to being one of the producers of such events.
This summer forum is packed with speakers and exhibitors and will certainly feed my desire to keep completely up-to-date with all things to do with learning technologies.  As one of my key research areas, I am completely enthusiastic about ways to use technology in the design and delivery of standard training courses.  But, and this is a big BUT, not just to encourage people to use technology at any cost, because is it the latest fad; or because everyone else is doing it; or because I can.
Choosing your learning technology platform and tool is important and it has to match your organisational culture, climate and infrastructure.  I recall back in 2001 trying to introduce e-learning into my part of the NHS to the horror of the ICT department, who rebelled stating:
"…but everyone is going to be increasing their computer usage and it will slow our systems down"
Yes, it was true, but what a way to stop training advancements.  Stop them they did, although a few resolute souls kept coming up to my Knowledge Management and E-Learning Centre (the first of its kind in the NHS at that time) and studied whatever courses I could provide for them.
So, if you are considering using some of the latest online learning technologies or adopting social media or online community principles in your training courses, here are some quick tips to think about:
QUICK LEARNING TECHNOLOGY TIPS FOR YOUR ORGANISATION
Decide what the learning technology tool/social media/online community could do that would enhance your training
Look again at your training course design and think about whether the method of delivery suits the content and the context
Think about learning styles and your intended audience and their capability to use the tools you have identified (this is not an age thing, often baby-boomers are more inclined to want to try learning this way than generation X and Y)
Involve your ICT department from the start so as to consider what the implications might be of any increased usage on the technological infrastructure
Speak to your HR department about their policy regarding the use of social media and online communities before you build it into your training course or learning event
Until next time ~ happy learning!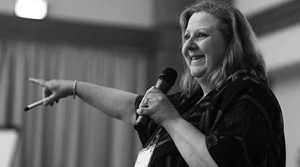 Józefa Fawcett
Professional Trainer, Learning Specialist Designer & Voice-Over